Listening: Jazz, Classical, Folk, Blues, Country, Pop, Rock, Indie, Alternative, Funk, Psych Rock, Metal, Techno, IDM, Opera, Soundtrack, Ambient/Experimental, Neo-Soul, RnB, New-Age, Synthwave, Podcast, Reggae
Production: Reference, Guitar, Keys, Vocals, Drums, Bass, Mixing & Mastering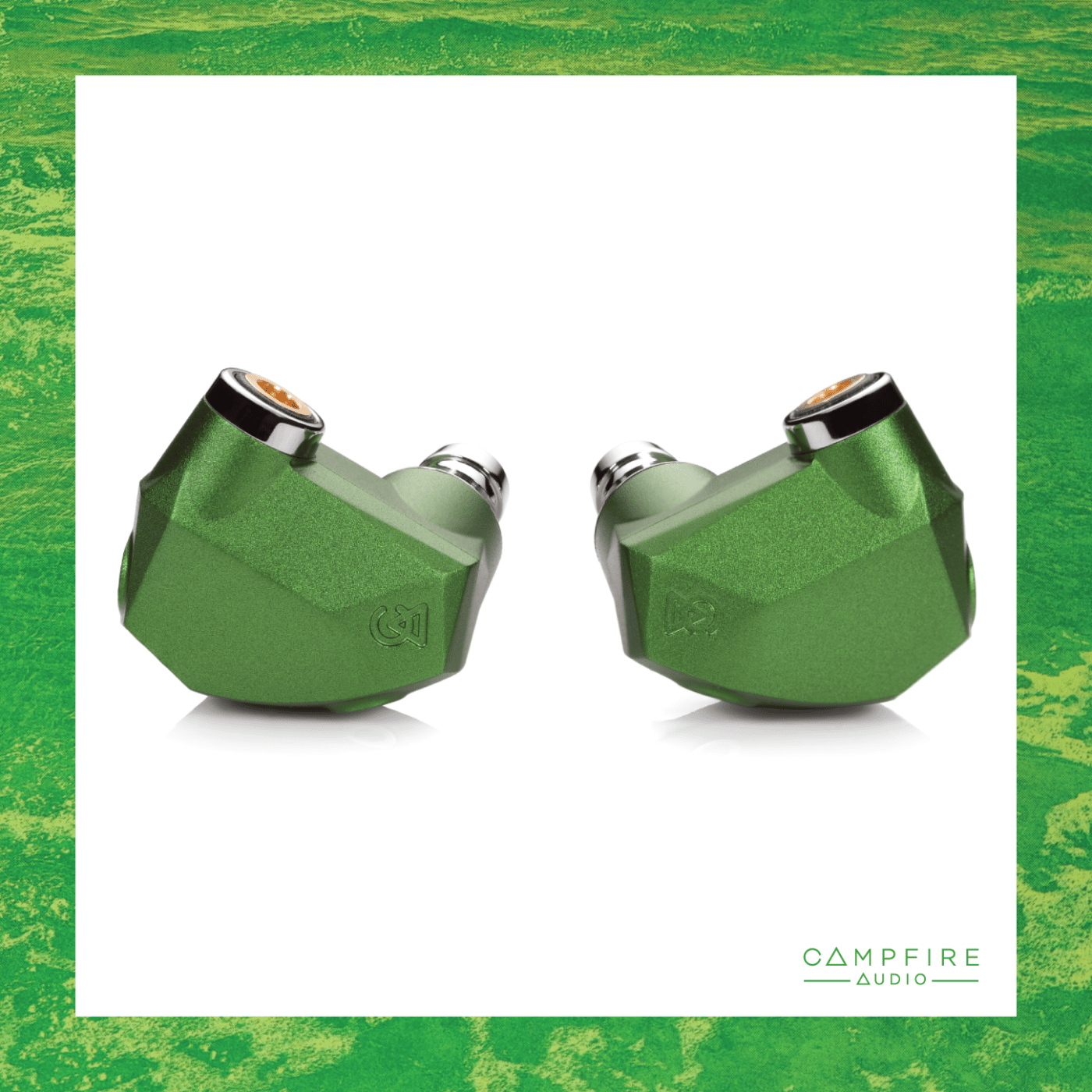 Bask on the Beach of The Emerald Sea

Travel to a New Sonic World
Pensive and nostalgic, Emerald Sea brings a sweetness and warmth to tracks that will transport you to a place of comfort and familiarity. Feel the sun of your favorite tracks wash over you as you hear every detail of the crisp waves rolling by.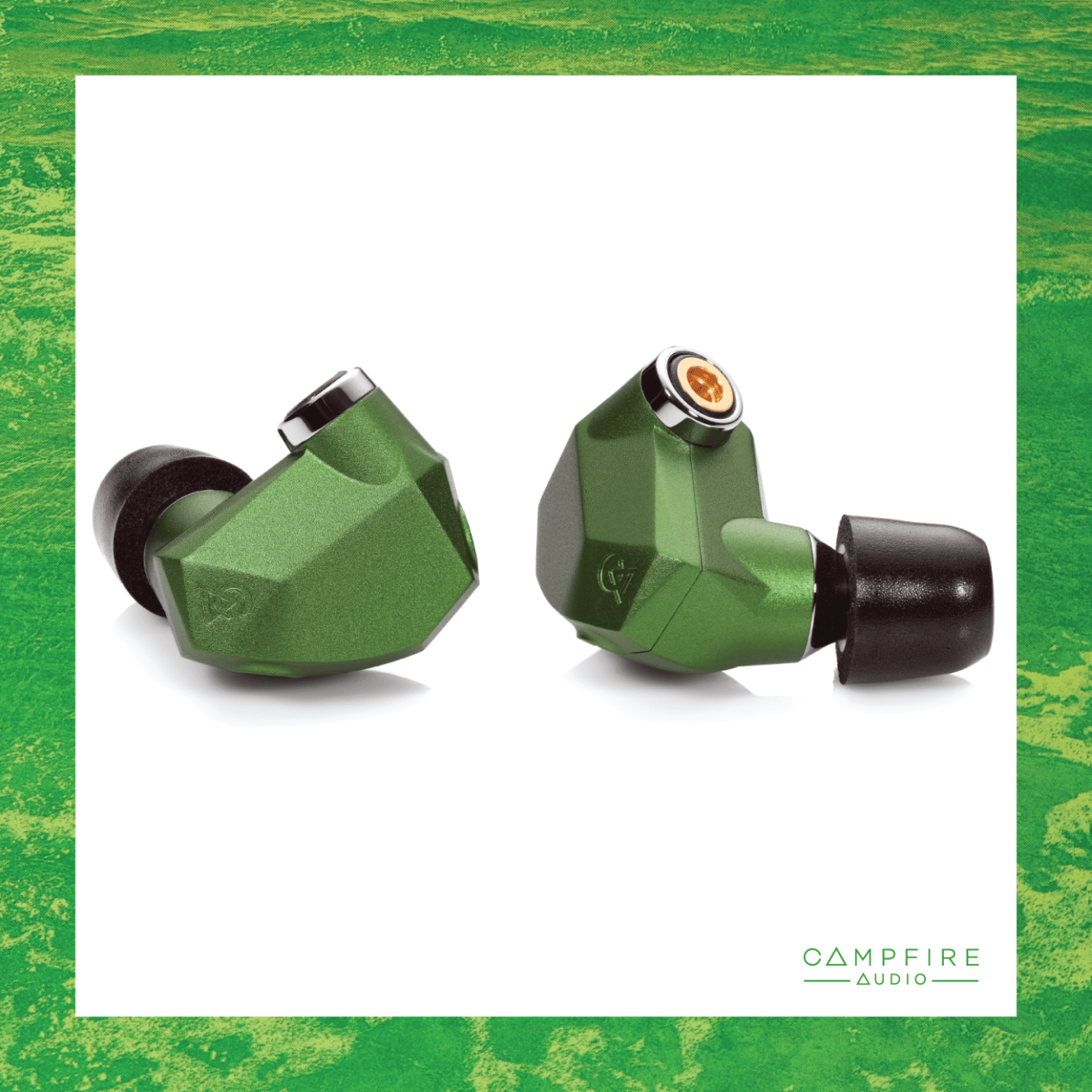 A New Look for a New Era
An All-New Body Style for a New Generation
Andromeda 'Emerald Sea' features an all-new machined aluminum shell in the classic Andromeda Green. Updated with a smaller shape and smooth contours, it's the most comfortable Andromeda yet.
This new shape, coupled with our new stainless steel fasteners and MMCX capture, creates an earphone that is sleek, striking, and wearable, while staying true to the legacy of the Campfire flagship.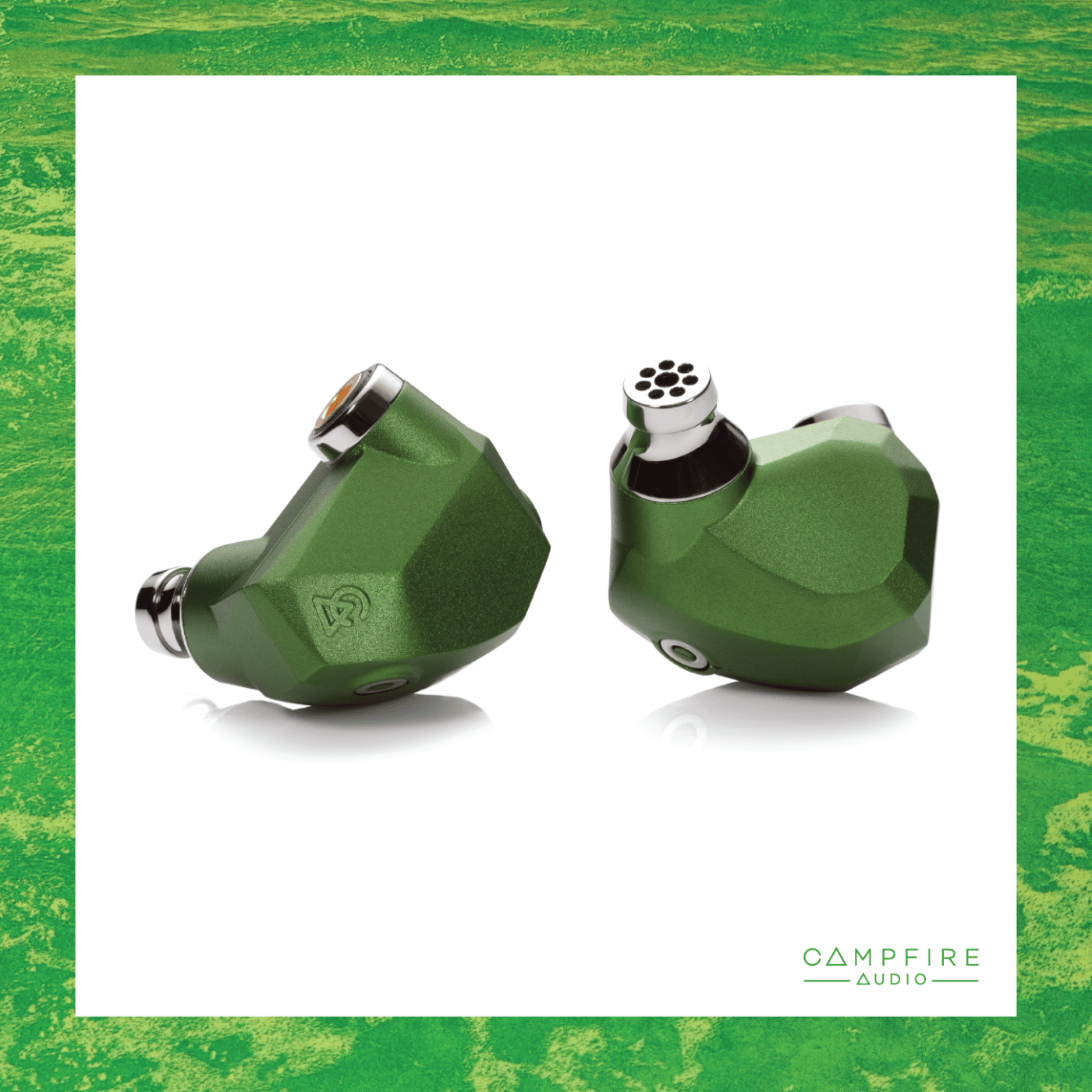 Shaping the Waves

Advanced Drivers and Acoustic Geometry
Five all-new, custom, dual-diaphragm balanced armatures bring the latest in driver technology to Andromeda ES; with lower distortion and greater stability and resilience.
Coupled with a revised internal geometry, and newly designed 3D-printed driver housings, this iteration of Andromeda brings a unique experience.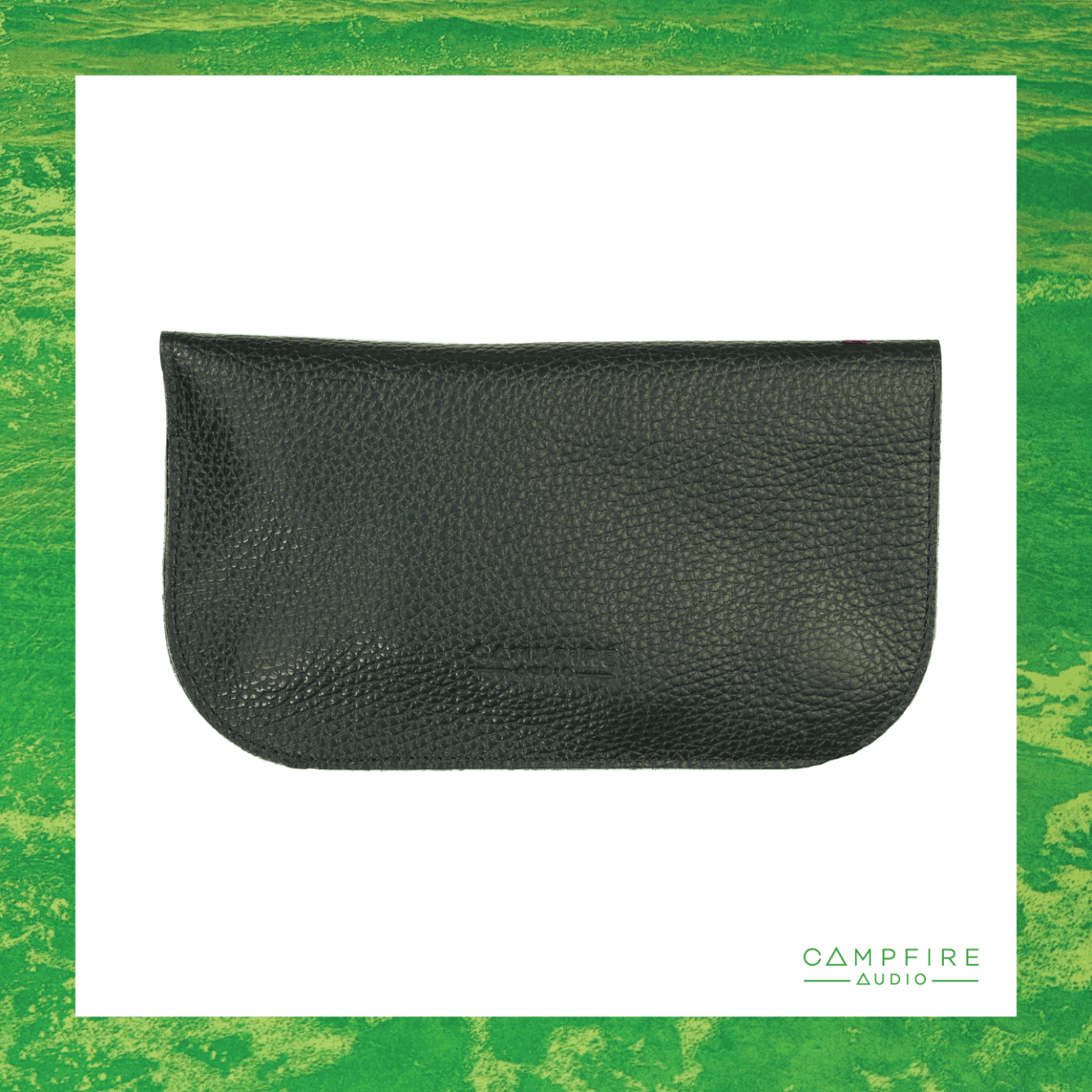 Dimensional Folding

All New Dual Pocket Premium Leather Case
Rounding out Andromeda's presentation is our new premium carrying case, the Dimensional Folding Case.  Dual mirrored pockets allow you to pack as needed to keep your portable HiFi setup in full swing.  Magnetic clasps hold the case closed securely and open easily with one hand on demand.  The premium leather protects your earphones naturally and beautifully in a 'Ocean Jasper' Green finish.  Cotton loops offer internal connections for carabiners, keyring hooks, and your favorite writing utensils.  Designed by Campfire Audio and hand-made by our good friends and skilled craftspeople in Portugal.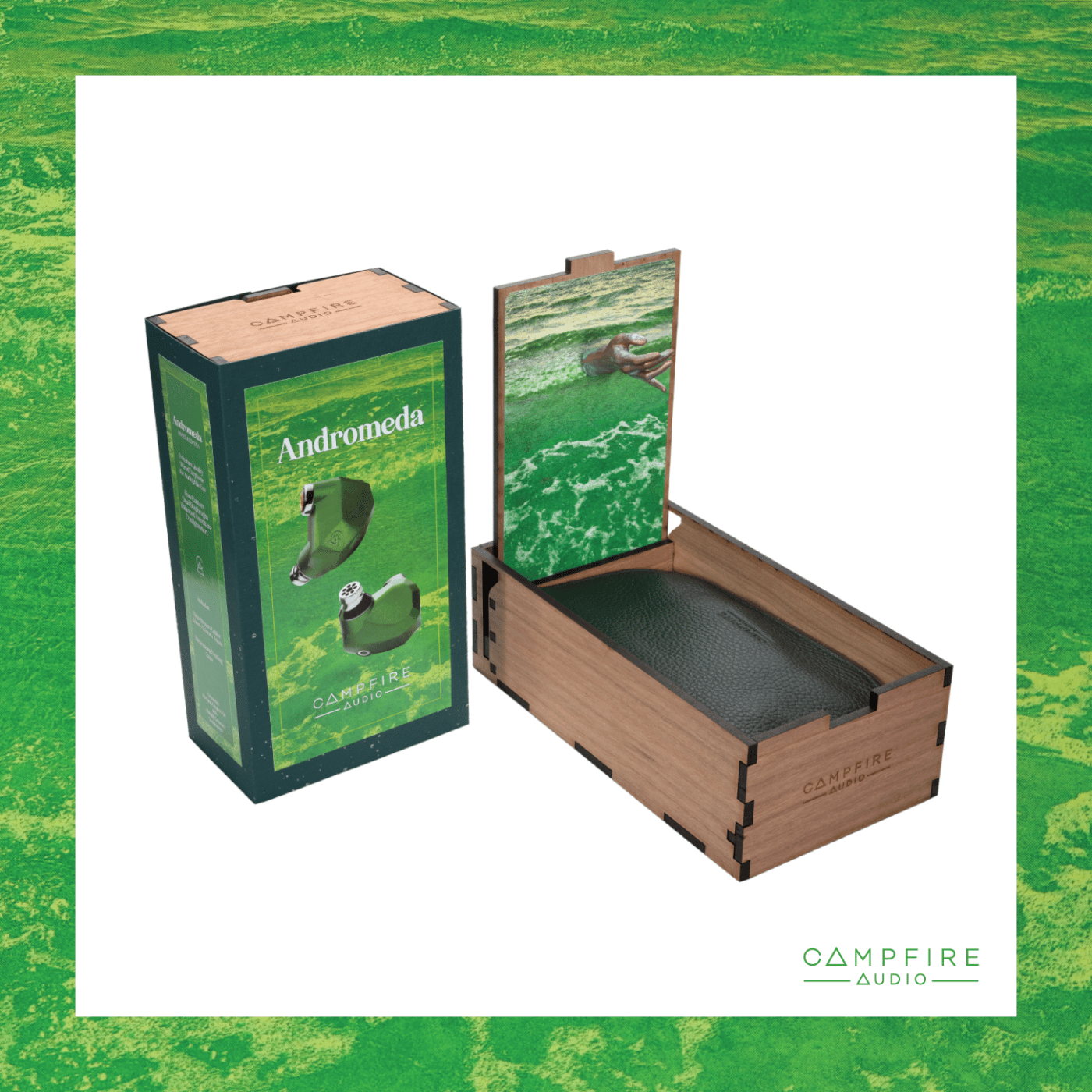 Elevated Experience

A Unique New Vision of Earphone Ownership from the Campfire Audio Team
We've spent the past couple of years thinking about how to make things better.  How to make our earphones sound better and fit more comfortably.  How to make our cables feel better and last longer.  How to make earphone cases that are easier and better to use.  How to present the things we make in a way that authentically communicates our creative vision.  Andromeda 'Emerald Sea' brings the flagship's lineage into this new generation of earphones that delivers on these ideas fully.

Welcome to a new chapter of Campfire Audio.  Nicely Done.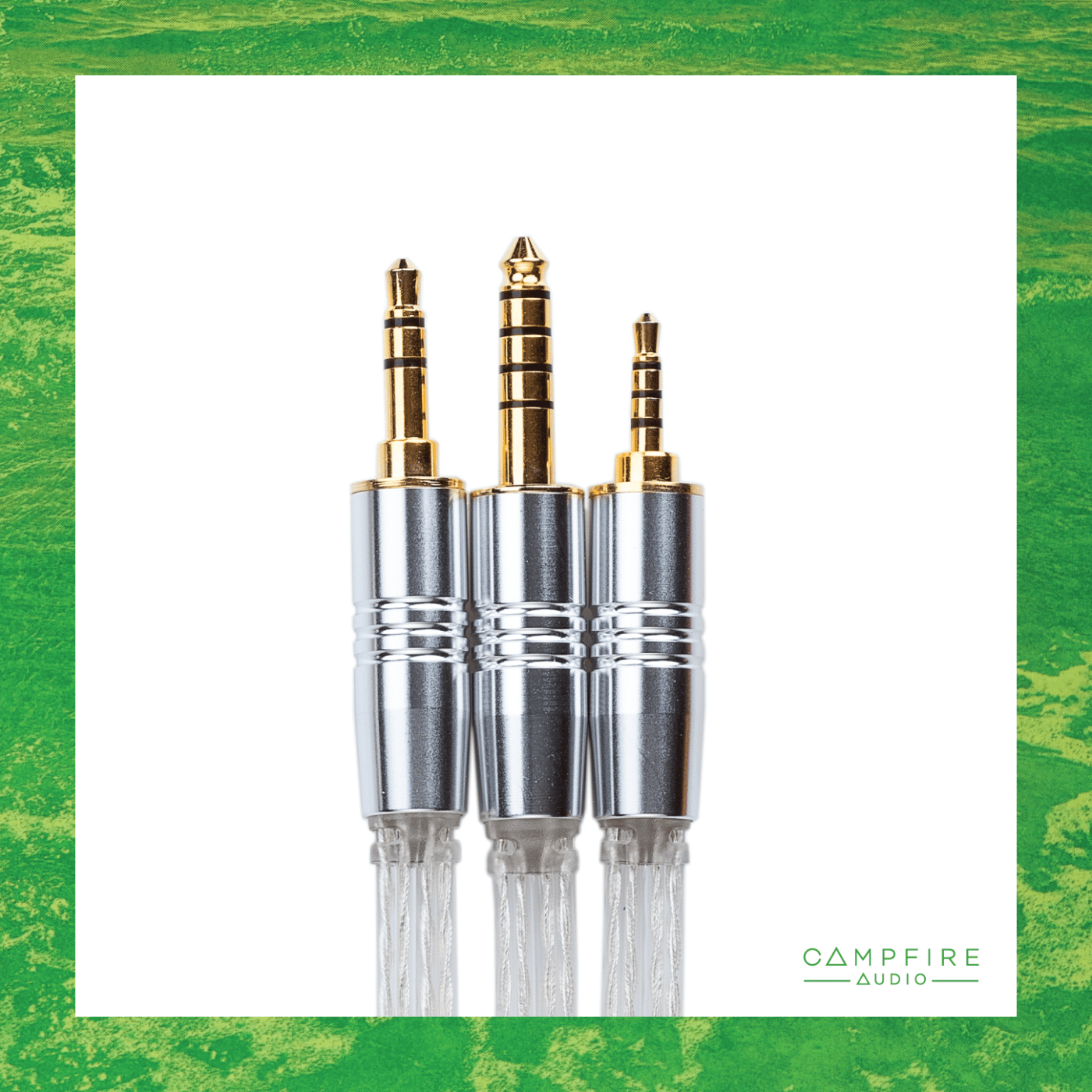 Time Stream(s)
Step into the future of portable Hi-Fi cable ergonomics.
Andromeda includes a full complement of our new Time Stream cables.  A soft and pliable jacket removes microphonics and reveals the silver-plated copper conductors.  Complimented with gold plated and polished metal accents, our new Time Stream cables are part of the cohesive vision of Andromeda. 

Good things come in threes, and with our 2.5mm, 3.5mm, and 4.4mm terminations all included, you'll be sure always to have what you need to keep Andromeda the earphone of choice with all of your audio devices. 
Specifications
5Hz–20 kHz Frequency Response
94 dB SPL @ 1kHz: 11.84 mVrms
6.375 Ohms @ 1kHz Impedance
Less than 0.5% Total Harmonic Distortion