Listening: Rock, Hip-hop, RnB, Blues, Jazz, Classical, Techno, Alternative, Indie, Funk, Pop, Metal, Prog Rock, neo-Soul, Drum n' Bass, EDM, IDM, Synthwave
Production: Monitoring, Mixing & Mastering, Guitar, Drums, Keys, Vocals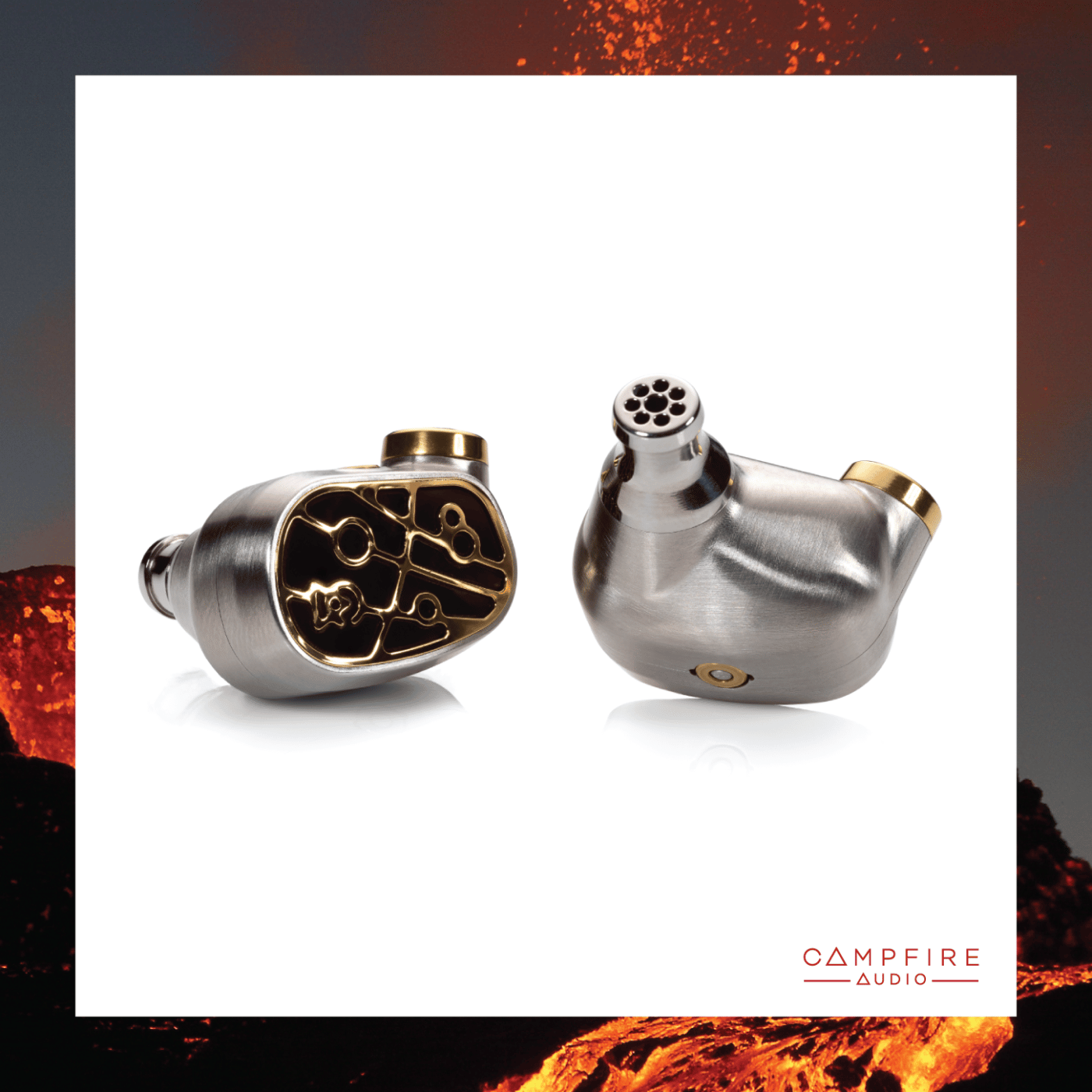 One Giant Leap
The Latest in Driver Technology and Treatment
Revolutionizing Solaris' internal components are two new pieces of driver and driver treatment technology; Custom Dual-Diaphragm balanced armatures & Radial Venting.
Three custom dual-diaphragm BAs create more output, high-end extension, and less distortion.
Our new Radial Venting surrounds the 10mm ADLC dynamic driver, creating a greater air volume and expanding the physical space in which the driver operates. This creates a greater soundstage and a more even performance of the dynamic driver.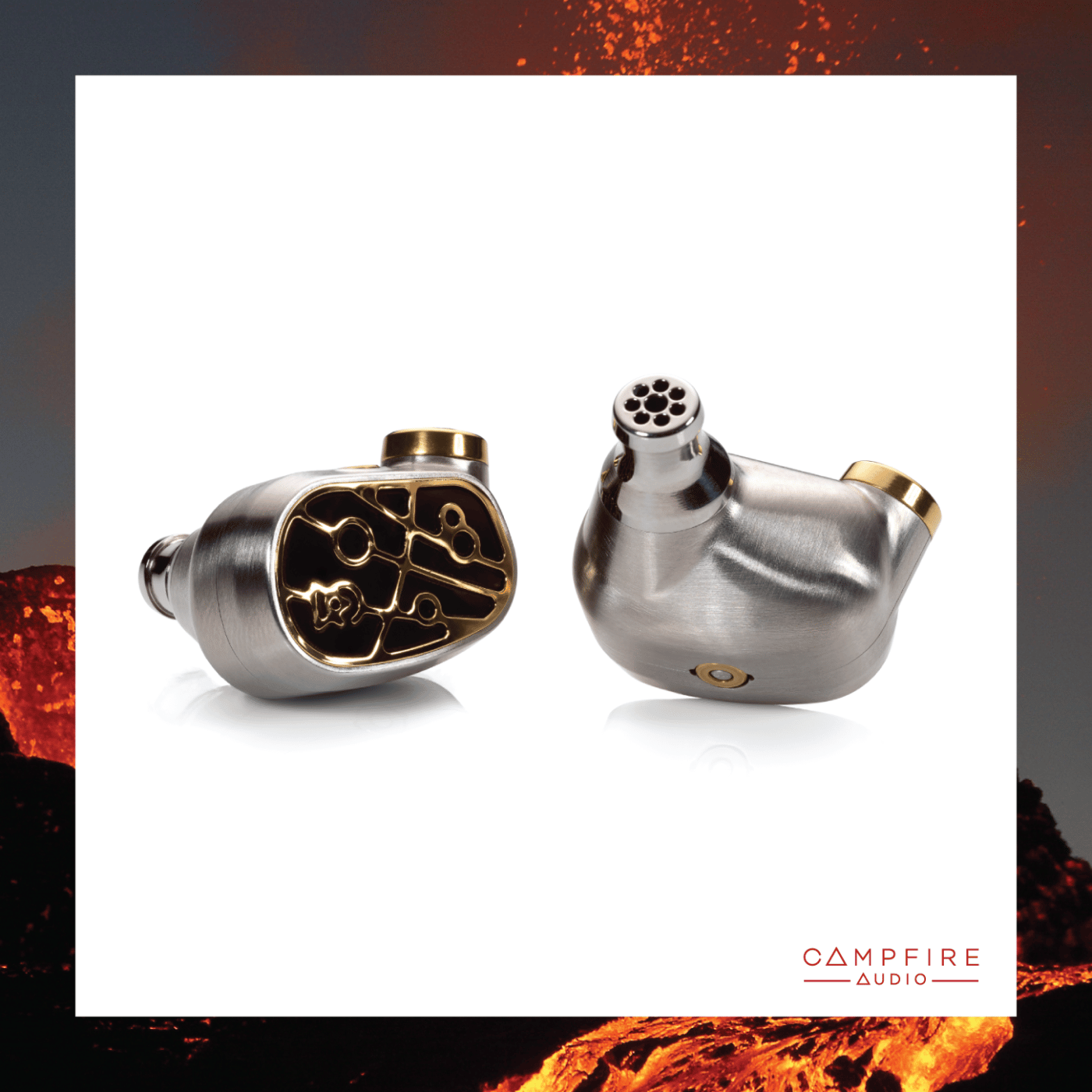 A New Frontier
Pushing Performance to a New Horizon
Ascending to a new peak of sonic performance, this iteration of Solaris creates an energetic flow that is undeniable. Incredible versatility means that Solaris will melt through any genre in its way. Powerful, accurate, bass drives rhythm to your core. Tracks erupt into a massive chasm of soundstage, with high-end extension, detail, and imaging unprecedented in the lineage of Solaris.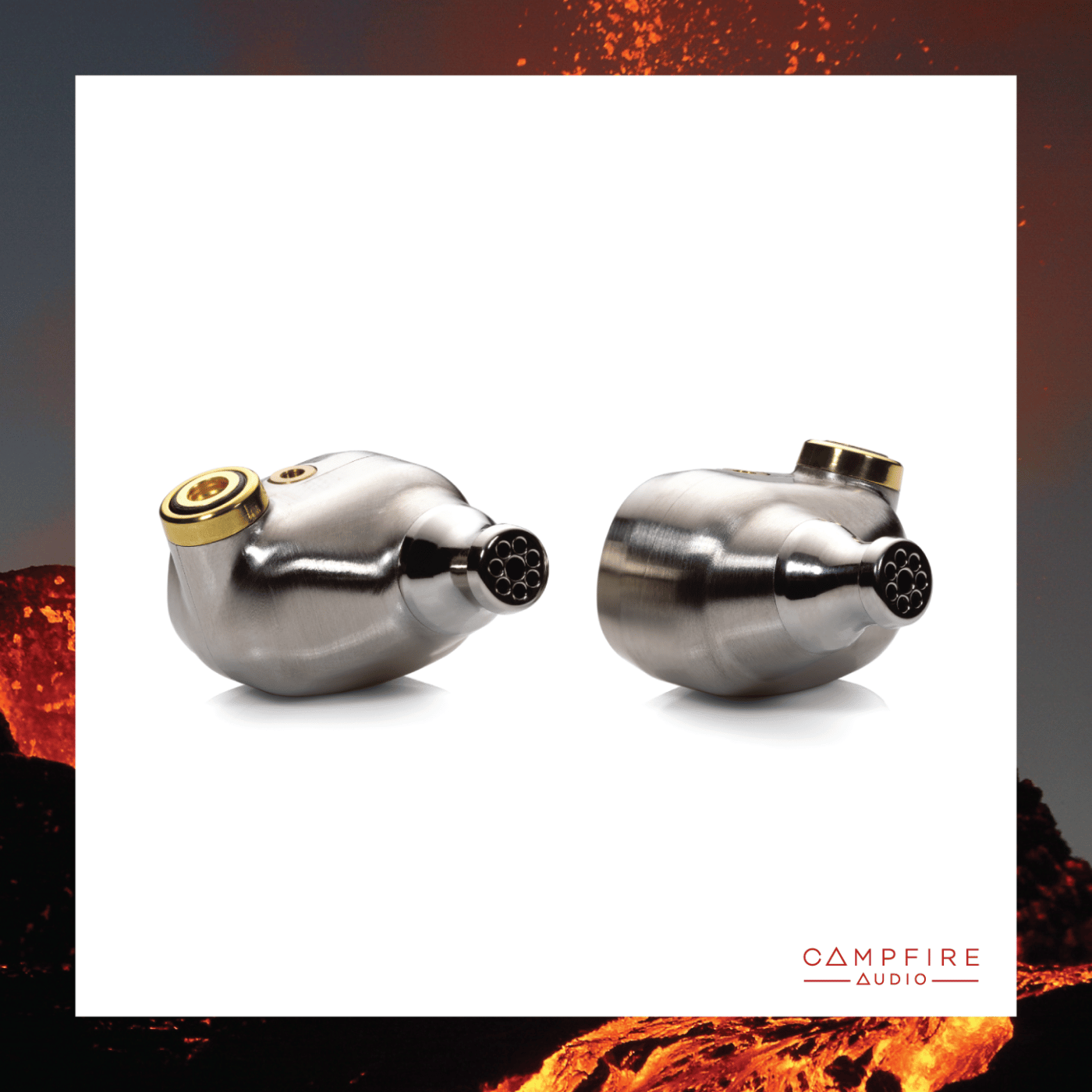 Forging Ahead

High-Grade Metals Contain the Power Within
Solaris 'Stellar Horizon' brings together elegance and durability with a precision machined, brushed stainless steel housing accented by brass fasteners and MMCX capture. A custom gold PVD inlay contrasts with black, laser-cut acrylic, to round out Solaris' stunning presentation and immaculate build quality.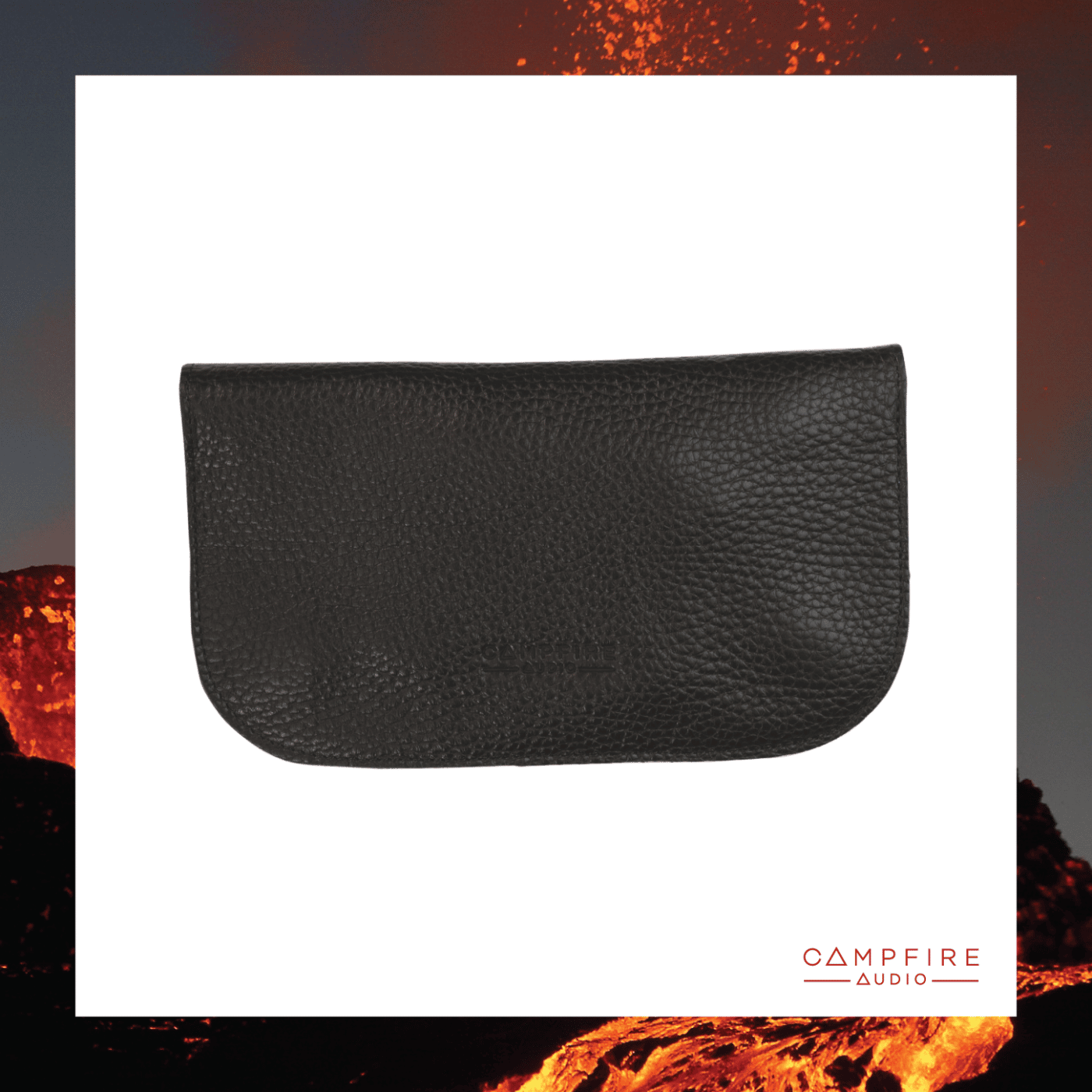 Dimensional Folding

All New Dual Pocket Premium Leather Case
Rounding out Solaris's presentation is our new premium carrying case, the Dimensional Folding Case.  Dual mirrored pockets allow you to pack as needed to keep your portable HiFi setup in full swing.  Magnetic clasps hold the case closed securely and open easily with one hand on demand.  The premium leather protects your earphones naturally and beautifully in a 'Dark Matter' Black finish.  Cotton loops offer internal connections for carabiners, keyring hooks, and your favorite writing utensils.  Designed by Campfire Audio and hand-made by our good friends and skilled craftspeople in Portugal.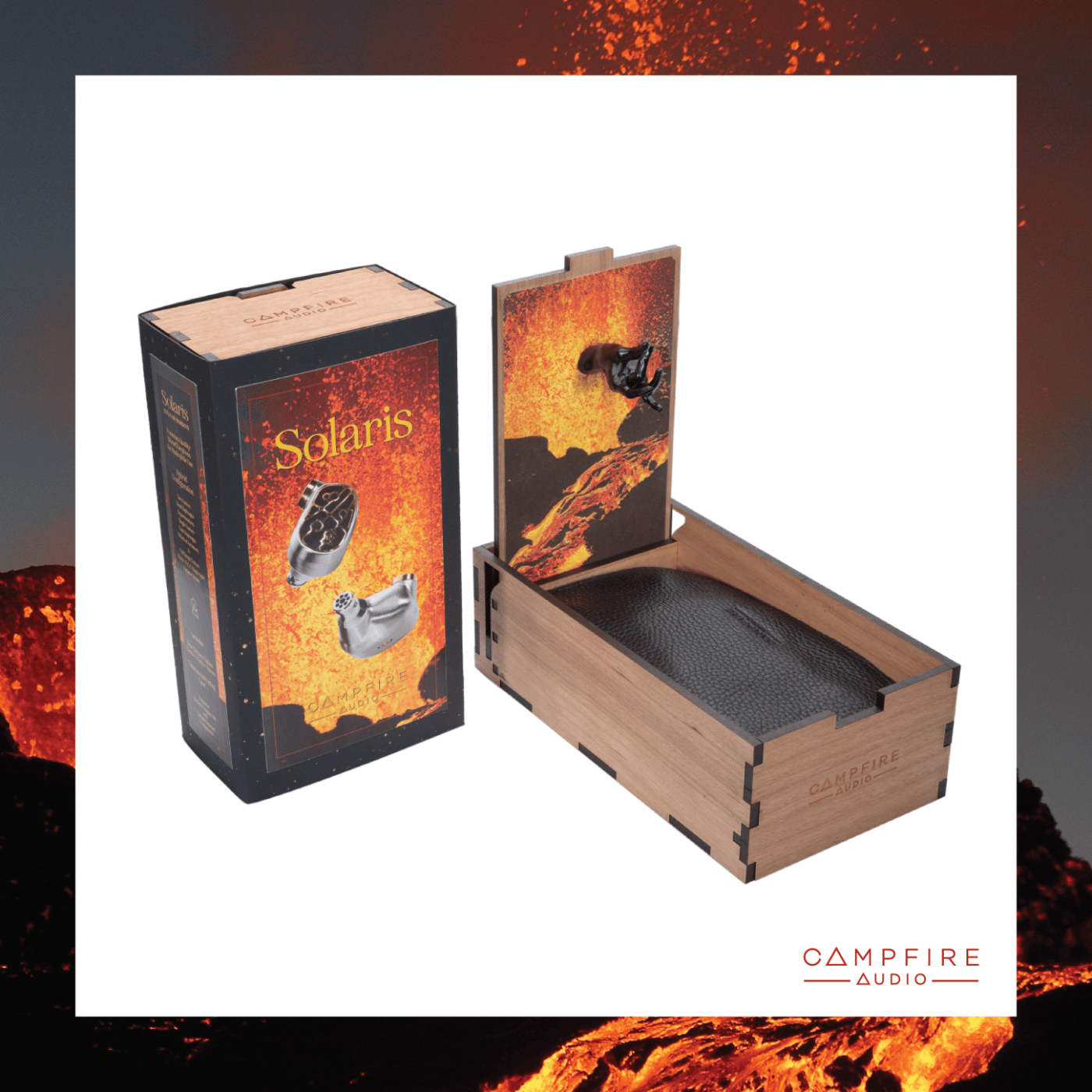 Elevated Experience

A Unique New Vision of Earphone Ownership from the Campfire Audio Team
We've spent the past couple of years thinking about how to make things better.  How to make our earphones sound better and fit more comfortably.  How to make our cables feel better and last longer.  How to make earphone cases that are easier and better to use.  How to present the things we make in a way that authentically communicates our creative vision.  Solaris Stellar Horizon is an important forerunner in this new generation of earphones that delivers on these ideas fully.
Welcome to a new chapter of Campfire Audio.  Nicely Done.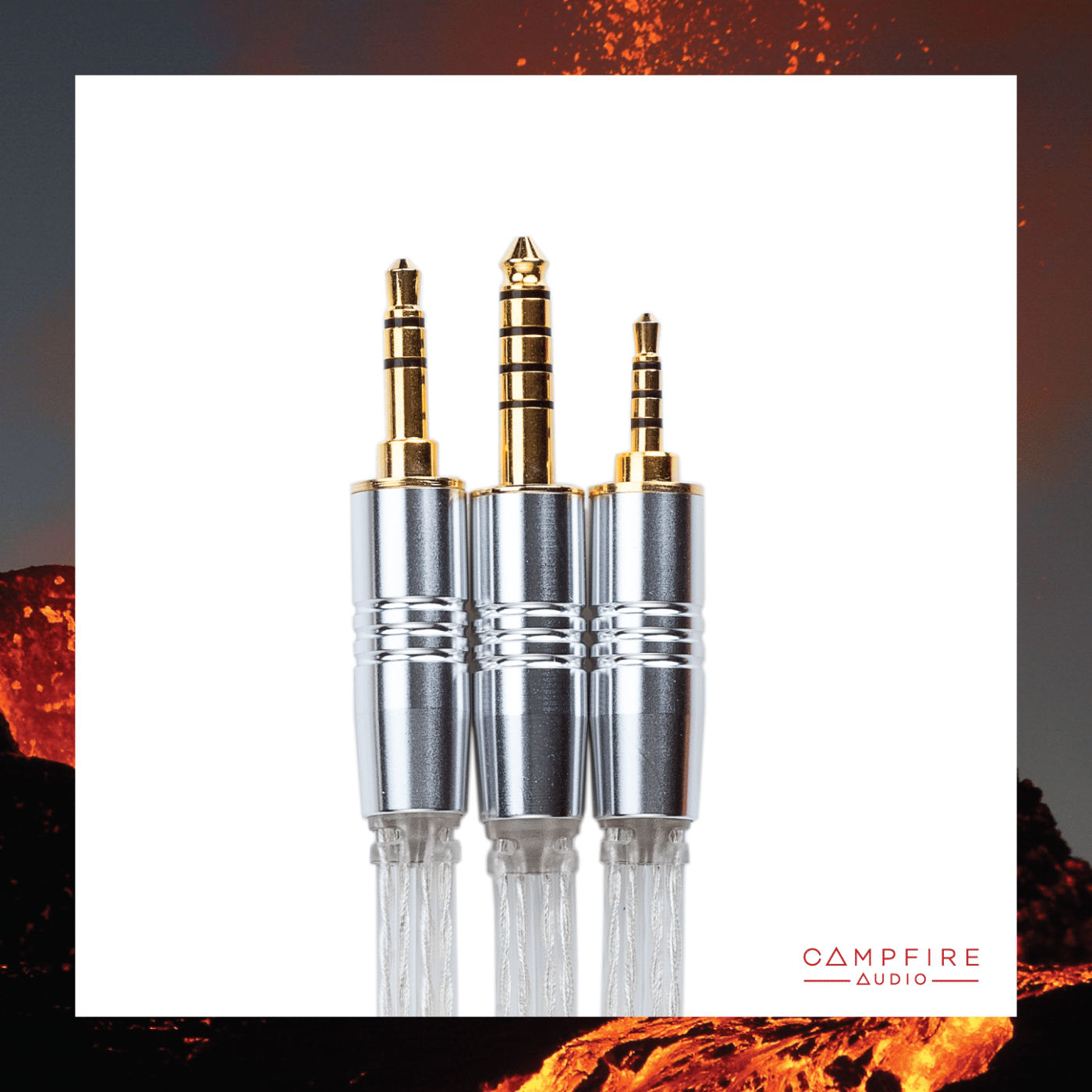 Time Stream(s)
Step into the future of portable Hi-Fi cable ergonomics.
Solaris includes a full complement of our new Time Stream cables.  A soft and pliable jacket removes microphonics and reveals the silver-plated copper conductors.  Complimented with gold plated and polished metal accents, our new Time Stream cables are part of the cohesive vision of Trifecta. 
Good things come in threes, and with our 2.5mm, 3.5mm, and 4.4mm terminations all included, you'll be sure always to have what you need to keep Trifecta the earphone of choice with all of your audio devices. 
Specifications
5Hz–20 kHz Frequency Response
94 dB SPL @ 1kHz: 9.145 mVrms
4.40 Ohms @ 1kHz Impedance
Less than 0.5% Total Harmonic Distortion