Description
GU. Craftsman 10th Anniversary Limited Edition
Charm Blue Single Crystal Copper Silver Plated + Single Crystal Copper Hybrid 8 core upgrade wire
transparent, detailed analysis, sweet and natural vocals, full and strong mid-frequency, warmer tri-band balanced tone, emphasizing the ultimate expression of song emotional expression and vocal reproduction. The high frequency is smooth, the low frequency dives well, and the overall speed is fast.
Wire:OCC single crystal copper silver-plated + single crystal copper mixed
Specification:8 twisted circular weave
Soldering tin:German WBT 4% silver tin
Cable length:about 1.2 meters (about 40 cm in length from left to right)

GU. Craftsman was founded in 2010. We mainly produce and sell audio headphone cables, various plugs, and other accessories. Today, we sold and customized more than 10,000 HIFI headphone upgrade cables, and personalized customization has satisfied the majority. Our products are recognized and supported by enthusiasts. 

The founder, Mr. Gu insisted on customizing HIFI headphones upgrade cable by hand. He was familiar with the characteristics of various HIFI wires. With the development of the times, the work of some traditional craftsmen has been gradually replaced by machinery. However, our brand team members always insist on our original intentions — the "irreplaceable" craftsmanship spirit and the product concept of "great materials, great quality, great process, and great products", focus on the ultimate high-quality production of earphone wires.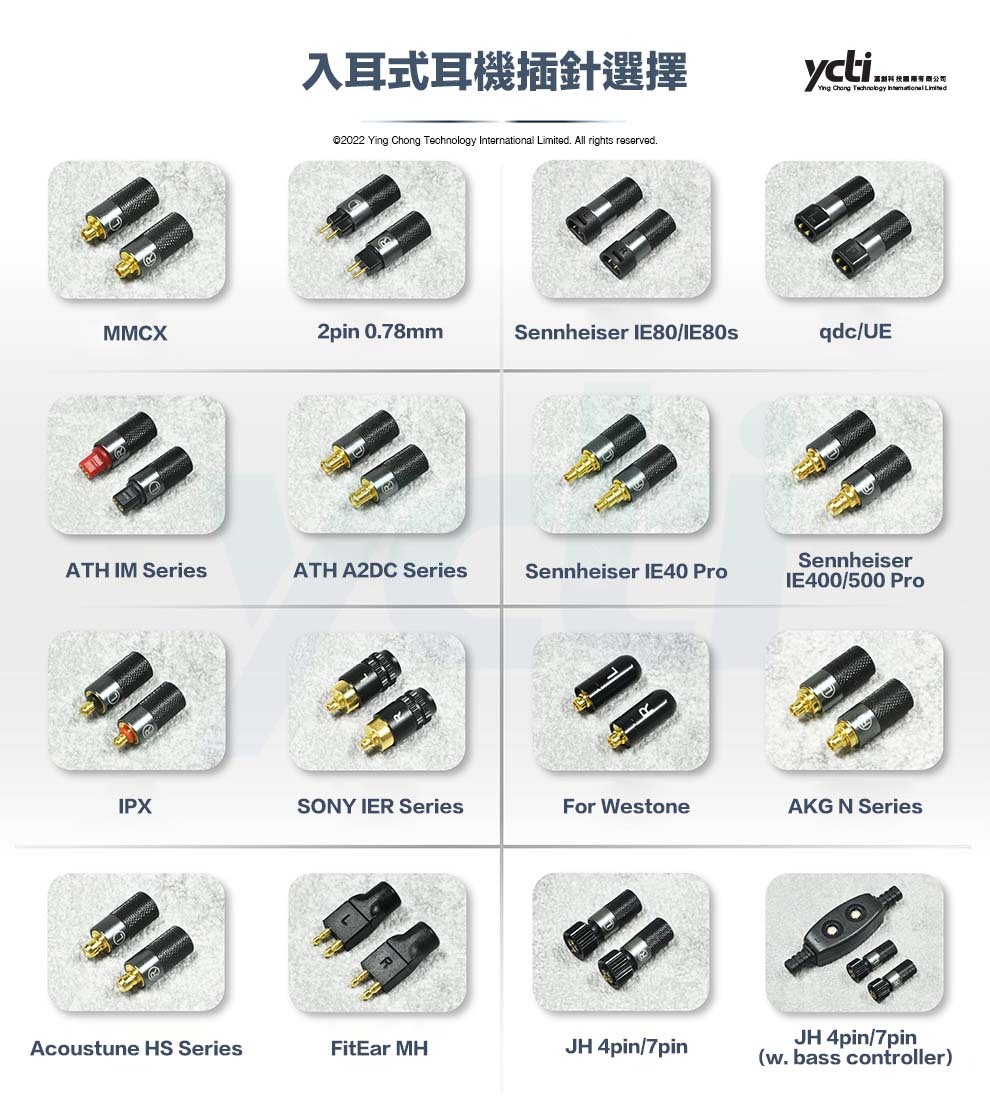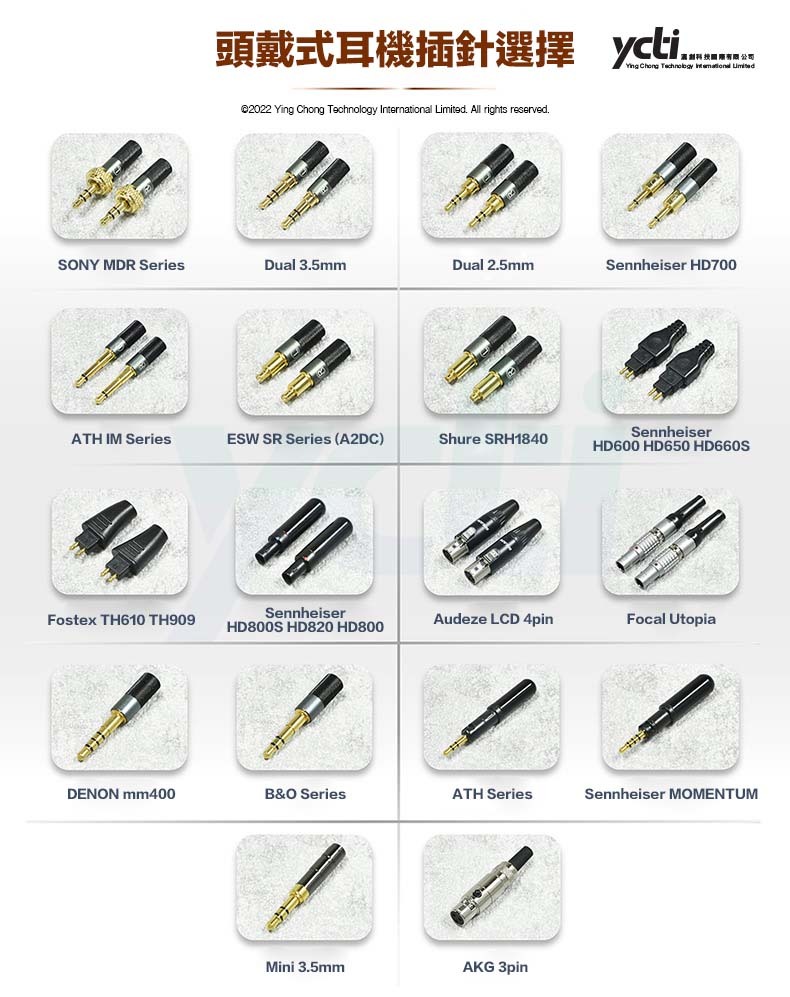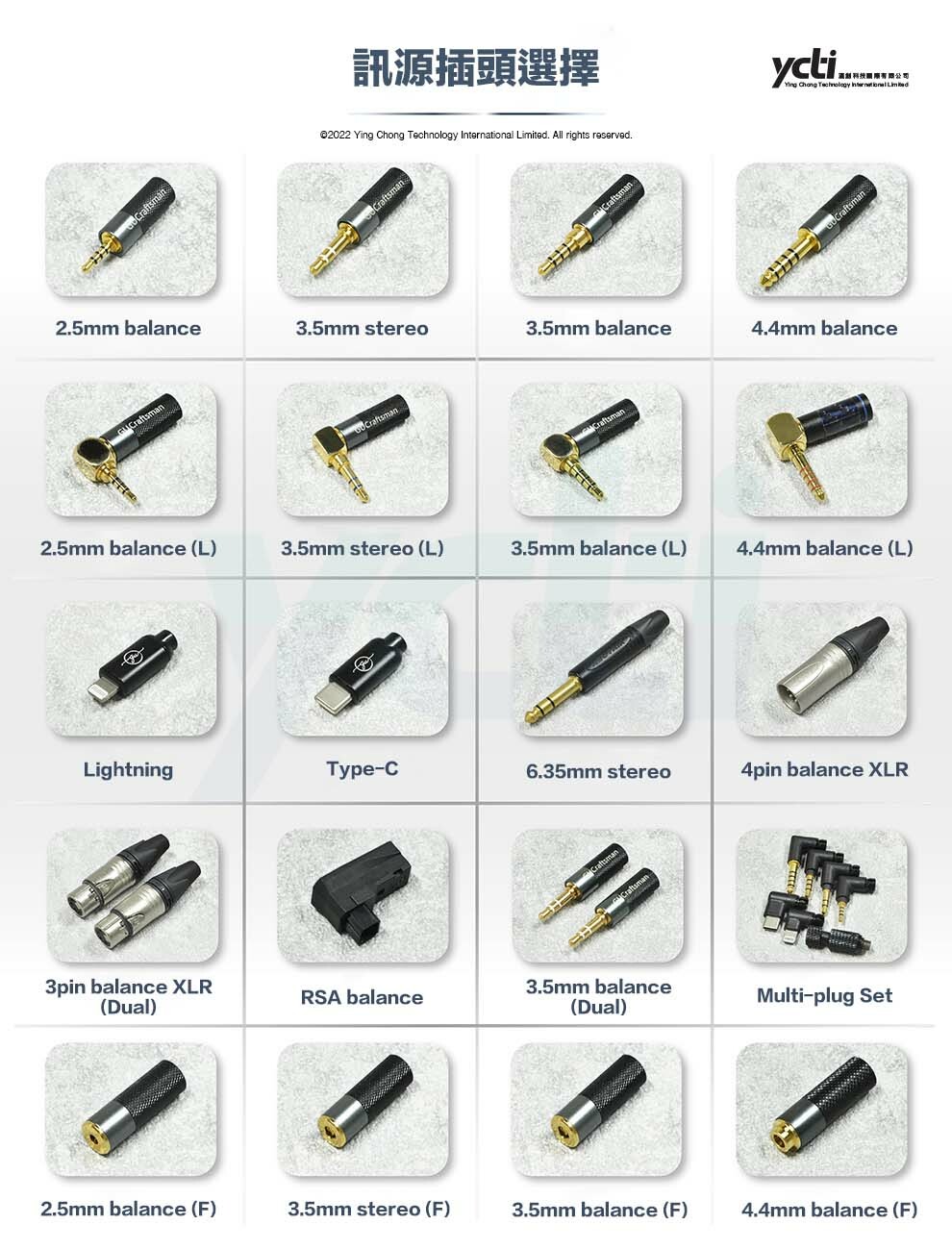 (IM series) Audio Technica IM50, IM70, IM01, IM02, IM03, IM04

(MMCX) AKG/Campfire/JVC/Shure/Westone/SONY

(2pin 0.78) VisionEars/EmpireEars/UM/F-Audio

Sennheiser IE40 pro, IE400 pro, IE500 pro

(A2DC) CKR90IS, CKR100IS, E40, E50, E70

(JH 4pin) JH Audio (with/without bass controller)

(UE 2pin) Ultimate Ears/qdc

(UE IPX) Ultimate Ears
SONY MDR Series

3.5mm (L&R)

2.5mm (L&R)

Sennheiser HD700

Sennheiser HD600, HD650, HD660S

Sennheiser HD800S, HD820, HD800

Audio Technica ESW SR Series (A2DC)

Fostex TH610, TH909

Shure SRH1840 

4pin LCD Series

Ultrasone Series

Focal 

AKG
Multi-plug (Set 1) [2.5mm/3.5mm/4.4mm]

Multi-plug (Set 2) [2.5mm/3.5mm/4.4mm/Lightning/Type C]

Balanced 2.5mm

Balanced 4.4mm

Balanced 6.3mm

Balanced XLR M/F

Stereo 3.5mm

Lightning

Type C
*The above only shows most of the plug models. If you have any special requirements, please contact us directly for customization.
This product is a genuine product.

Warranty period: 1 year (non-human damage) 

Provided By: Ying Chong Technology International Limited
Customer Reviews
{{'product.product_review.no_review' | translate}}